WHY USE BITCOIN?
We believe it is the future of online payments. Here is why we think so.
CONTROL AND SECURITY OVER YOUR MONEY
Bitcoin transactions are secured by modern encryption methods. These methods are used in government and military transactions. It just doesn't get any safer than that! There is no chance your money can be stolen by hackers. All you need to do is follow the required steps to protect your wallet.
FAST INTERNATIONAL MONEY TRANSFERS
Bitcoin works hard to ensure fast transfers. Thus, international transfers within the network are as quick as a payment to your friend next door. For example, it only takes about 10 minutes to make a transfer from Africa to Canada. Since there are no banks involved, there is nothing to delay a transfer.
NO FEES OR LOW FEES
Nobody likes to pay fees! Bitcoin is an absolutely free network. You don't have to pay any transaction fees. However, a voluntary fee helps you expedite transaction processes.
OPEN AND COMPLETELY DECENTRALIZED
Bitcoin doesn't have owners like a bank or credit card accounts. It's open-source where the most popular clients are served by a community of developers. You can do whatever you want with your winnings. You don't have to worry about dishonest bankers getting their hands on your accounts.
IDENTITY PROTECTION
Nowadays criminals work their magic stealing your identity, money, and credit card information. You don't have to worry about that with Bitcoin. Bitcoin offers you an opportunity to make payments without revealing your identity.
Let us break down for you how to get started with Bitcoin now that you know what they are all about.
All you need to do is follow these simple steps to start playing.
GETTING STARTED WITH BITCOINS:
1. CHOOSE YOUR WALLET
First of all, Bitcoin asks you to pick a wallet for your transactions. Like real money, it needs to be kept somewhere. You can use Web wallets due to their simplicity and convenience. You can find a variety of web wallets online. Here are some of the most popular ones Blockchain, Sparecoins, and Coinjar.
2. GET YOUR BITCOINS
After the wallet is picked, you need to get some Bitcoins. The very process of purchasing Bitcoins won't cause any difficulties. There are many websites offering to sell the virtual currency.
Such websites as Cubits, circle.com, BTC China and BTC-E offer you an opportunity to exchange various currencies for Bitcoins. Also, LocalBitcoins.com serves as a way to buy Bitcoins directly from other members in your community.

If you choose Circle www.circle.com, you'll get pretty comprehensible web wallet services.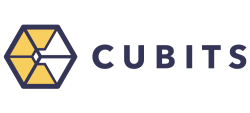 There are also virtual currency exchanges. Cubits is one of them. It is a pretty young but fast growing platform to buy, sell, and accept Bitcoins.
GET SPENDING
After you purchase Bitcoins, you are going to want to spend it. Bitcoins are used to purchase whatever you desire. We are talking everything! Staring with real estate, vacations, vehicles, clothing and ending with our amazing casino games.