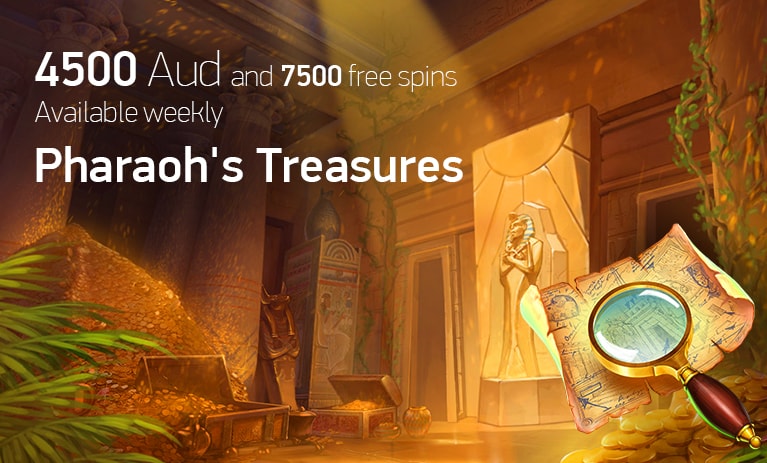 | | | | |
| --- | --- | --- | --- |
| Place | Player | Points | Prize |
1
Ree**
121,163

0 FS

359 EUR

2
soep**
25,092

0 FS

220 EUR

3
Ta**
21,674

0 FS

160 EUR

4
subr**
17,867

0 FS

140 EUR

5
Ak**
17,682

0 FS

120 EUR

6
Kys**
16,600

0 FS

110 EUR

7
Mr Winn**
16,083

0 FS

100 EUR

8
B**
12,869

0 FS

90 EUR

9
Vlind**
12,286

0 FS

80 EUR

10
Sjerie**
12,265

0 FS

70 EUR

11
Anit**
11,855

0 FS

65 EUR

12
caro4**
11,532

0 FS

60 EUR

13
Jar**
10,437

0 FS

55 EUR

14
AKOst**
9,585

0 FS

50 EUR

15
Thom**
9,109

0 FS

45 EUR

16
Kazz**
8,758

0 FS

40 EUR

17
Nas**
8,431

0 FS

35 EUR

18
Osm**
7,115

0 FS

30 EUR

19
Aloush**
6,992

0 FS

25 EUR

20
zmaj1**
6,853

0 FS

20 EUR

21
erikjeerik**
6,551

0 FS

19 EUR

22
steka16**
6,512

0 FS

18 EUR

23
BE**
6,443

0 FS

17 EUR

24
Er**
6,416

0 FS

16 EUR

25
Eng**
6,002

0 FS

15 EUR

26
henna**
5,486

0 FS

14 EUR

27
Rich**
5,247

0 FS

13 EUR

28
Erka**
5,081

0 FS

12 EUR

29
Al**
4,999

0 FS

11 EUR

30
Dott**
4,802

0 FS

10 EUR

31
dorot**
4,656

100 FS

0 EUR

32
if**
4,598

98 FS

0 EUR

33
Sans**
4,490

97 FS

0 EUR

34
Lanab**
4,477

95 FS

0 EUR

35
Jes**
4,153

95 FS

0 EUR

36
Ar**
4,083

90 FS

0 EUR

37
rudo**
4,018

88 FS

0 EUR

38
Boe**
3,740

87 FS

0 EUR

39
Sr94**
3,681

85 FS

0 EUR

40
Henri**
3,667

85 FS

0 EUR

41
J**
3,510

84 FS

0 EUR

42
Has**
3,498

80 FS

0 EUR

43
Anali**
3,410

70 FS

0 EUR

44
So**
3,228

70 FS

0 EUR

45
Robbydon**
3,097

65 FS

0 EUR

46
Kay**
3,057

60 FS

0 EUR

47
K198**
2,629

60 FS

0 EUR

48
magios**
2,583

60 FS

0 EUR

49
Marcin66**
2,570

55 FS

0 EUR

50
Tass**
2,504

55 FS

0 EUR

51
P0lilla**
2,487

50 FS

0 EUR

52
gardzewa**
2,456

50 FS

0 EUR

53
propro**
2,422

50 FS

0 EUR

54
Diabo**
2,409

45 FS

0 EUR

55
Bri**
2,315

45 FS

0 EUR

56
Mali**
2,299

40 FS

0 EUR

57
Peky**
2,249

40 FS

0 EUR

58
Аннуш**
2,234

40 FS

0 EUR

59
Lu**
2,211

40 FS

0 EUR

60
Mgdt**
2,146

40 FS

0 EUR

61
Tajji**
2,084

FS

EUR

62
le**
2,042

FS

EUR

63
Ke**
2,014

FS

EUR

64
Ba**
2,003

FS

EUR

65
Smildeb**
1,891

FS

EUR

66
nom**
1,880

FS

EUR

67
jana**
1,854

FS

EUR

68
Ден**
1,818

FS

EUR

69
orh**
1,783

FS

EUR

70
K**
1,776

FS

EUR

71
nel**
1,762

FS

EUR

72
Sus**
1,734

FS

EUR

73
mobilecasinos**
1,692

FS

EUR

74
Dav**
1,684

FS

EUR

75
vka**
1,676

FS

EUR

76
harilaos**
1,670

FS

EUR

77
Ni**
1,632

FS

EUR

78
Gregov**
1,632

FS

EUR

79
Миха**
1,581

FS

EUR

80
Викт**
1,571

FS

EUR

81
Nadi**
1,551

FS

EUR

82
O**
1,548

FS

EUR

83
Mil**
1,485

FS

EUR

84
Mich**
1,469

FS

EUR

85
Ch**
1,446

FS

EUR

86
Er**
1,398

FS

EUR

87
Raymo**
1,395

FS

EUR

88
pat58**
1,385

FS

EUR

89
Mdebekk**
1,379

FS

EUR

90
Sjerrym**
1,329

FS

EUR

91
paldopil**
1,325

FS

EUR

92
Radiotechniq**
1,313

FS

EUR

93
christian**
1,301

FS

EUR

94
Briiitt**
1,266

FS

EUR

95
mastero**
1,211

FS

EUR

96
Girn**
1,201

FS

EUR

97
Frea**
1,159

FS

EUR

98
Ni**
1,139

FS

EUR

99
vamplest**
1,109

FS

EUR

100
Andrey00**
1,089

FS

EUR

101
Daria12**
1,087

FS

EUR

102
Perkyp**
1,062

FS

EUR

103
Katiep**
1,037

FS

EUR

104
Pistol Pe**
982

FS

EUR

105
DebbieSh**
978

FS

EUR

106
SpinLo**
972

FS

EUR

107
Unico**
955

FS

EUR

108
Monique19**
933

FS

EUR

109
Vikt**
904

FS

EUR

110
Iddos**
893

FS

EUR

111
Edua**
892

FS

EUR

112
Overbeek**
885

FS

EUR

113
byniox**
867

FS

EUR

114
Kees**
855

FS

EUR

115
Adz6**
853

FS

EUR

116
Eyealo**
850

FS

EUR

117
J**
843

FS

EUR

118
Владим**
825

FS

EUR

119
Dv
822

FS

EUR

120
wilfredo**
809

FS

EUR
| | | | |
| --- | --- | --- | --- |
| Place | Player | Points | Prize |
Join us for an exciting journey to Ancient Egypt by taking part in a new weekly tournament called Pharaoh's Treasures.
The mysteries of the magnificent pyramids promise unthinkable riches, and the best players will be sharing 4,500 AUD and 7,500 free spins for a slot called Book of Pyramids. Once a week the prizes are claimed by their winners and the tournament restarts again!
To participate in the tournament, you need to play slots at Betchan casino for real money. All bets on any slots from €0.1 count towards the tournament results. €1 in total bets brings you one point in the race. The results are reset once a week, and the winners share the prizes according to their leader board position.
There are
250 winners
that share
4,500 AUD and 7,500 free spins for Book of Pyramids
, the prizes distributed based on the total number of points earned during the week.
The results are reset and a new round starts every Wednesday at 09:59 UTC.
The winners are awarded their prizes on the next day.
The winnings are credited with an X3 wager for cash prizes and X3 for free spins. The period allowed for meeting the wagering requirement is 7 days.
There is no limit to how many times you can win. Feel free to jump in any moment - your chances are going to be just the same as those of the other participants.
The Pharaoh's Treasures await!
BEST OF LUCK and HOPING TO SEE YOU WIN