Roulette
VS

Blackjack
PRIZE FUND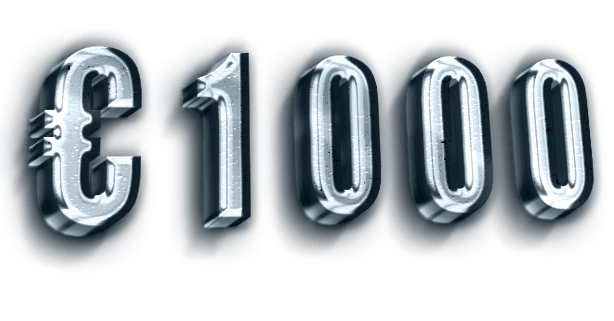 Race "Roulette Vs Blackjack"
Do you like to play roulette or blackjack? Then welcome a new race called "Roulette Vs. Blackjack".
Now whenever you make bets playing roulette or blackjack, you can compete for your share of €1,500 weekly. Every roulette or blackjack bet you make is now a step towards a generous prize!
To participate in the "Roulette Vs. Blackjack" Race, make real money bets in roulette or blackjack at Betchan Casino. €1 in total bets earns you 1 point in the race. 15 players with the highest points in roulette or blackjack will share the prize fund of €1,500.
€750 will be divided between the 15 most active roulette players and another €750 between the 15 most active blackjack players.
Each new round of the "Roulette Vs Blackjack" race begins on Monday 11.00 UTC. Each race round lasts exactly one week.
You play roulette or blackjack at Betchan casino
You earn points following the €1 in total roulette/blackjack bets = 1 point in the race.
The points are only credited for roulette or blackjack bets (slot wagering will not be considered).
The players that closed their account by the end of any race round will not be eligible for claiming the prize.
The so-called "minimum risk game", which includes but is not limited to simultaneous betting on red and black in roulette, is forbidden. If any player happens to be using this strategy to boost their wagering volume, they might not be able to claim their prize and might be excluded from the promotional offer regardless of their position on the table and number of points earned.
Every week you can look yourself up on the leaderboard on this page.
Claim your prize and participate in the next round!
General bonus terms and conditions must be met.
IMPORTANT! All race prizes are subject to an x3 wagering requirement.
BEST OF LUCK and HOPING TO SEE YOU WIN